Calling In, Not Calling Out
Event information

| | |
| --- | --- |
| Start: | |
| End: | |
| Venue: | Virtual Event |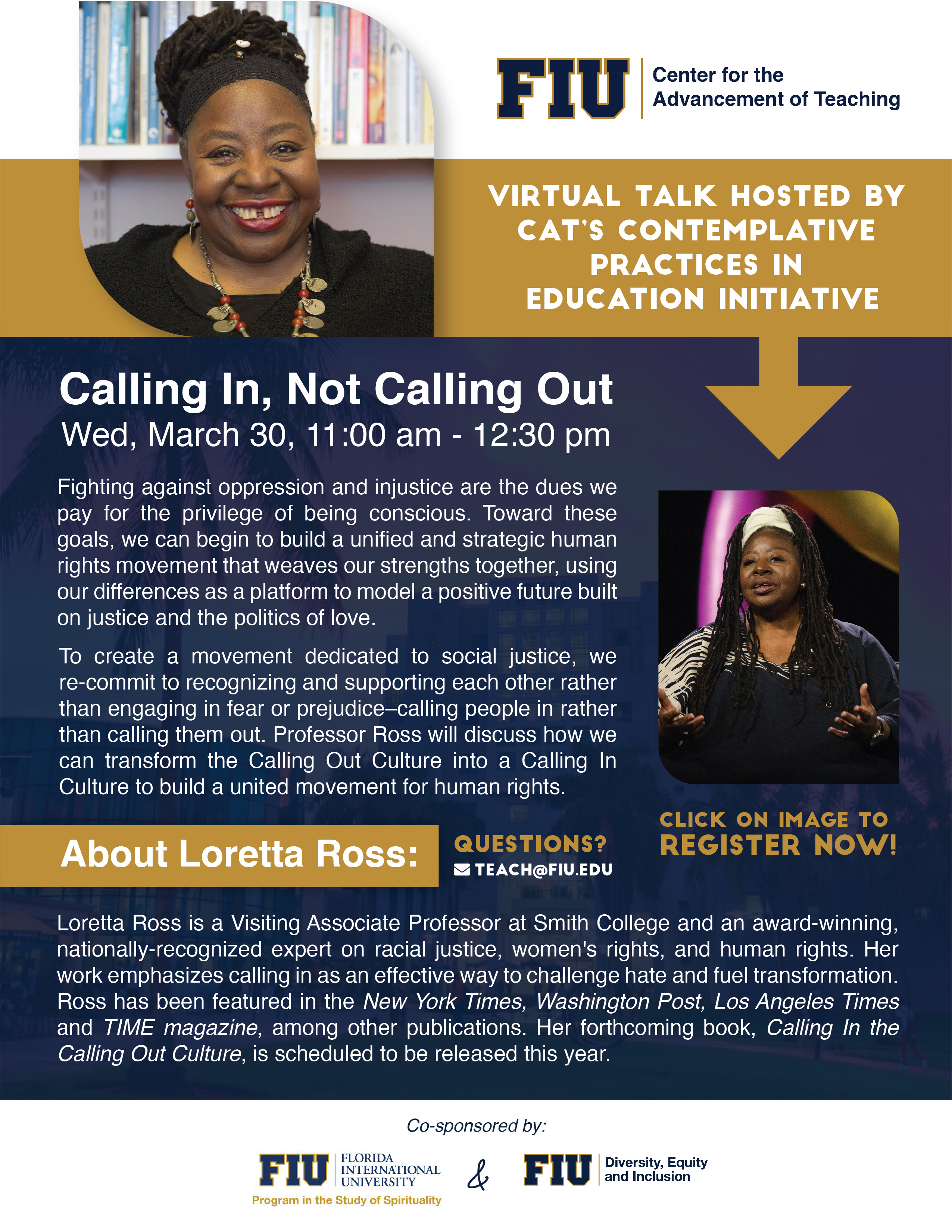 Fighting against oppression and injustice are the dues we pay for the privilege of being conscious. Toward these goals, we can begin to build a unified and strategic human rights movement that weaves our strengths together, using our differences as a platform to model a positive future built on justice and the politics of love.
To create a movement dedicated to social justice, we re-commit to recognizing and supporting each other rather than engaging in fear or prejudice–calling people in rather than calling them out. Professor Ross will discuss how we can transform the Calling Out Culture into a Calling in Culture to build a united movement for human rights.
About Loretta Ross:
Loretta Ross is a Visiting Associate Professor at Smith College and an award-winning, nationally recognized expert on racial justice, women's rights, and human rights. Her work emphasizes calling in as an effective way to challenge hate and fuel transformation. Ross has been featured in the New York Times, Washington Post, Los Angeles Times, and TIME magazine, among other publications. Her forthcoming book, Calling in the Calling Out Culture, is scheduled to be released this year.