Wendy Guess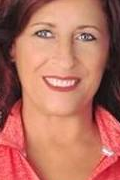 Dr. Wendy Guess has studied and taught healthy behavioral change for over 20 years. She has expertise in the promotion, communication, and marketing of health, wellness, and fitness across a variety of platforms and settings. Dr. Guess provides the innovative methods in health and fitness marketing to help organizations do what they do best – inspire healthy change!
Currently, Dr. Guess teaches Health and Fitness Marketing, Marketing Research & Marketing Management at Florida International University. She has conducted workshops for all ages and settings on topics ranging from marketing, technology, wellness, advocacy to social dance. She consults with entrepreneurs, small business owners and educators in the health and wellness community, on building their brand identity through understanding their role in promoting positive healthy change.
Dr. Guess is also the author of Culture of Dance, Dancing Away Stress and The Other Fairy Tale. She is a regular speaker at national conferences on the topics of Marketing Healthy Change, Stress Management and her signature topics of social dance and Living in 5 Part Harmony: A Guide to Expressing Life.